May 9, 2023
Category:

Press release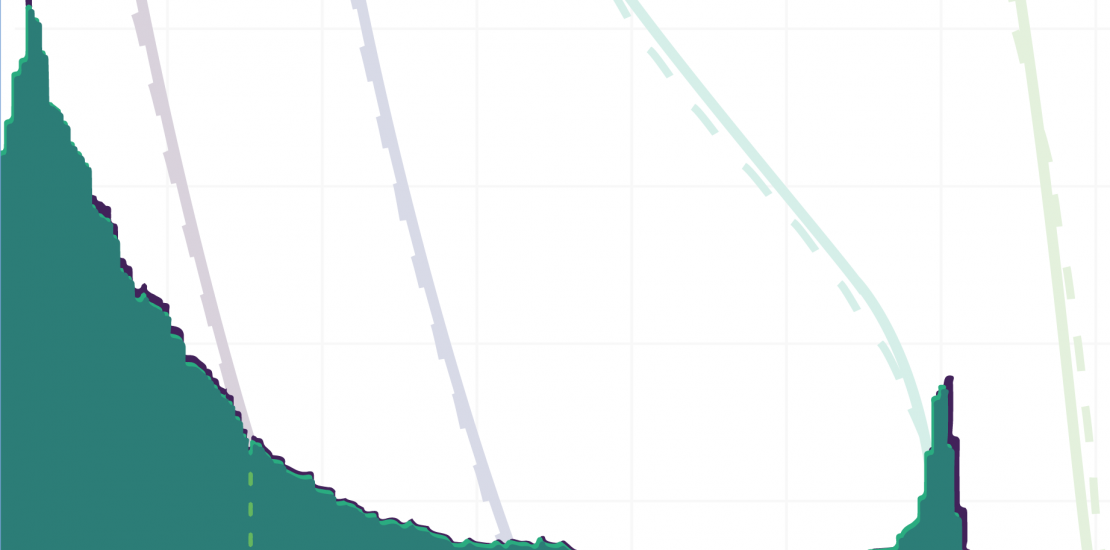 Cachan | Thursday, 9th May, 2023
DOSIsoft, leading provider of patient-specific imaging and dosimetry software solutions for Radiation Oncology and Nuclear Medicine, is proud to announce its latest innovation – ThinkQA Secondary Dose Check – a fast, reliable, and independent 3D dose calculation for online adaptive workflows. 
CE marked on April 14th, 2023, the new software product will succeed the current MU2net solution and offers a technology breakthrough and cost-effective solution for Secondary dose calculation and verification. It will be of great value for Radiation Therapy (RT) departments to perform routine Patient-specific Quality Assurance (QA) and meet the QA requirements of the latest adaptive radiotherapy equipment and practices.
Fast and reliable 3D secondary dose calculation and verification for adaptive RT market
Resulting from 3 years of intense Research & Development, leveraging DOSIsoft dose calculation and Treatment Planning System (TPS) expertise, ThinkQA Secondary Dose Check combines dose computation accuracy, relevant dose comparison metrics, and ergonomic web design to provide a fast and reliable secondary dose check.
The advanced model-based independent 3D dose calculation engine, a specifically adapted Collapsed Cone Convolution (CCC) algorithm – is compatible with both conventional and adaptive RT workflows.
Intuitive and user-friendly, the ThinkQA web platform and dashboard allow comparison of 3D dose distributions, with key dosimetric indicators, such as whole matrix differential and cumulative DVH (Dose Volume Histograms) and Gamma Index Agreements (GAI) on automatic or target volumes.
Compliant with AAPM Task Group 219(1) recommendations
The implementation of new treatment techniques in External Beam Radiation Therapy (EBRT) departments increases the complexities in dose planning and delivery, thus the potential for serious errors or uncertainties. It is also even more true for the new adaptive radiotherapy. Catching errors before actual RT treatment begins is an essential part of verification steps for a complete Patient QA.
The recent AAPM Task Group 219 has issued specific recommendations, to help physicists address these challenges and meet QA regulatory compliances. ThinkQA Secondary Dose Check complies with these AAPM recommendations, in particular:
Fast, simple and automated system to be used for every plan
3D dose distribution comparison providing analysis with respect to specific automatic volumes (High dose, High gradient, Mean dose and Low dose) as well as 3D Gamma Passing Rates (GPR) for High Dose / High Gradient regions and PTVs
Fully independent algorithm and implementation
Flexibility to define tolerance limits and action levels, such as the proposed 90% 3% – 2mm.
1st commercially available solution tailored to Elekta Unity MR-Linac
To support the Elekta Unity online adaptive workflow, ThinkQA Secondary Dose Check provides a Collapsed Cone Convolution algorithm adapted to the Unity beam (7MV FFF) with 3D kernel wrapped in a 1.5T magnetic field. From the primary plan, it automatically handles the adapted plan, taking into account day-to-day patient anatomy changes before each treatment fraction. Providing dose calculation and verification results within minutes, the solution is fast enough to be used for all primary and adaptive plans.
Equipped with a ready-to-use Unity beam model template and a customizable MR cryostat transmission map, the solution allows an easy commissioning and can be seamlessly integrated into Elekta's Unity planning workflow.
Early clinical feedback confirms accuracy and ease-of-use
Tested extensively at partner clinical sites, ThinkQA Secondary Dose Check has been found to be highly intuitive and user-friendly providing reliable verification results within minutes. Feedback from the testing sites suggested that the software is helpful in ensuring patient safety and a much better alternative to existing point-based solutions.
"ThinkQA Secondary Dose Check is not only a real innovation, but also a reusable asset and technology for other purposes in the future. It is a true achievement for DOSIsoft." highlighted by Marc Uszynski, CEO at DOSIsoft. 

"As an important part of complete patient QA, together with EPIbeam for pretreatment beam verification and EPIgray® for in vivo dosimetry, ThinkQA Secondary Dose Check offers great benefits in securing further patient treatments in particular for the new "adaptive" treatment techniques, like with Elekta MR-Linac. We are confident it will help radiation therapy centers meet reporting and reimbursement needs, ensure compliance in plan quality and gain confidence in patient safety."
Come and learn more about ThinkQA Secondary Dose Check during the next ESTRO congress in Vienna (May 12th-16th, 2023) at DOSIsoft booth #400 | Product demo at Elekta booth #210
[1] References: OI: 10.1002/mp.15069 Report of AAPM Task Group 219 on independent calculation-based dose/MU verification for IMRT Medical Physics. 2021;48:e808–e829.
About ThinkQA – ThinkQA Edition 2 Secondary Dose Check is CE marked as a class I medical device in Europe, under the new European Medical Device Regulation (EU) 2017/745. As with the other DOSIsoft Patient-QA solutions, ThinkQA Secondary Dose Check is distributed exclusively by Elekta www.elekta.com
About DOSIsoft – Founded in 2002, DOSIsoft designs, develops & delivers patient-specific imaging & dosimetry software solutions in Radiation Oncology & Nuclear Medicine to improve cancer patient safety & treatment quality. 20 years of innovation and R&D investments have led to world leading software used in over 300 hospital centers in 60 countries. Spin-off between Gustave Roussy and Institut Curie, DOSIsoft constantly innovates in partnership with the major cancer institutes and research centers in the world. www.dosisoft.com