Providing fast and automated pretreatment beam check without phantom or hybrid plan
Based on the use of EPID (Electronic Portal Imaging Device), EPIbeam is a web-based software to check external radiotherapy beams in pretreatment conditions.
It automatically compares the delivered dose with the planned dose, computed by the TPS. Prior to the patient's first fraction, it ensures the right dose delivery, correct MLC & machine functioning and integrity of data transfer.
It drastically reduces the time spent on beam controls compared to phantom-based methods, making the systematic pretreatment controls now possible!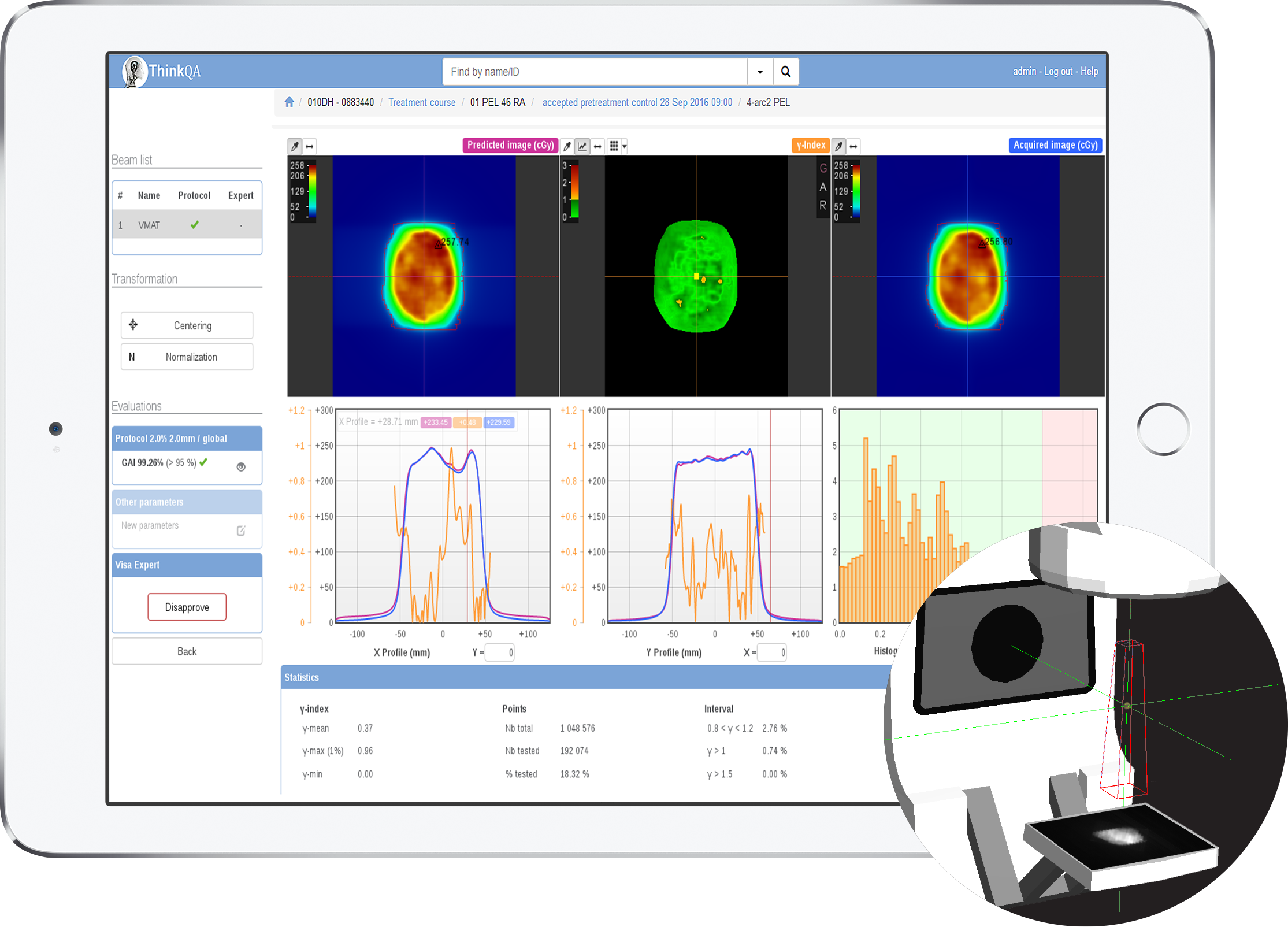 Instant and automatic results, anytime and anywhere

Drill-down QA outcome display & pass/fail statuses

Intuitive navigation with task assistance pictograms
To-Do-List Management & Update Notifications

Quick setting of control protocols for new plans

Real-time follow-up of control progress

Final control status approval
Customization of Pretreatment Controls
Multi-criteria indicators: gamma-index, absolute and

relative dose difference, histogram

User-defined tolerances

Predefined and customizable control protocols
Smart and Vendor-neutral Workflow
Smart portal image acquisition without phantom

No calculation of hybrid plan

Automatic dose comparison and workflow

Compatibility with any LINAC, EPID, TPS and R&V
* Product distributed exclusively by Elekta