November 22, 2017
Category:

What's New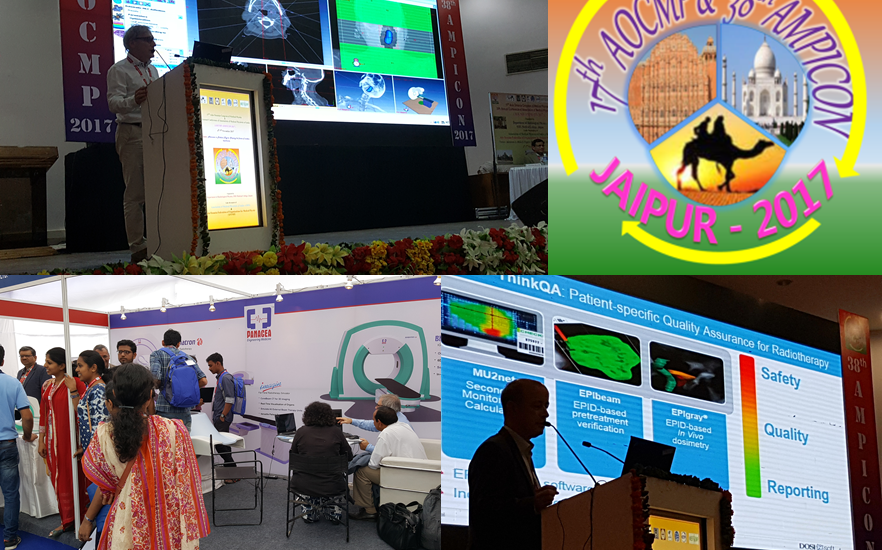 From 4th to 7th November, the 17th Asia Oceania Congress of Medical Physics (AOCMP 2017) and 38th Annual Conference of Association of Medical Physicists of India (AMPICON 2017) were held around the theme "Advances in Medical Physics: shaping the future of modern healthcare".
The local and foreign visitors saw the new emering trends in Medical Physics in Radiotherapy, Nuclear Medicine, Diagnostic Radiology, etc. DOSIsoft was invited to be present in partnership with Panacea Medical Technologies.
It was a rich exchange on the importance of Patient Quality Assurance (ThinkQA software suite) in Radiotherapy as well as the latest innovation of ISOgray® for Treatment Planning System.