DOSIsoft Releases its Pretreatment QA Solution: EPIbeam
November 29, 2016
Category:

Press release, What's New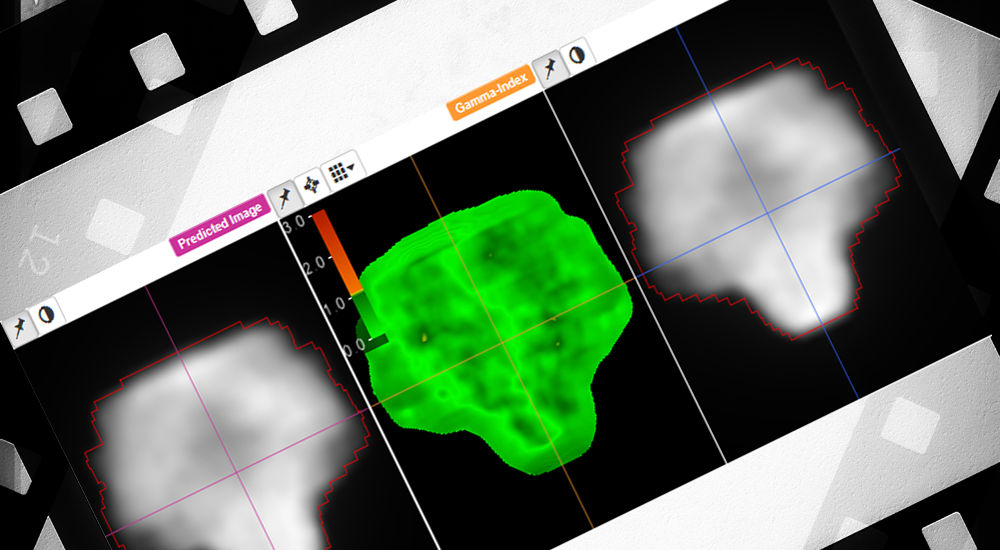 Cachan | Tuesday, November 29th, 2016
DOSIsoft SA, leading software editor specialized in Radiotherapy QA and Molecular Imaging, is proud to announce the official release of EPIbeam, with CE marking (European Conformity), on November 29th, 2016. This new solution is dedicated to the pre-treatment beam control for Patient Specific Quality Assurance, based on the use of the Electronic Portal Imaging Device (EPID).
EPIbeam: automated, efficient, independent and cost-effective pre-treatment verification
Based on the comparison of the delivered dose, reconstructed from electronic portal images, with the planned dose computed by the Treatment Planning System (TPS), EPIbeam is a software-based, fully automated, efficient and independent solution to verify radiotherapy beams prior to patient treatments.
Totally integrated into the clinical workflow, EPIbeam works like a QA task manager which is capable to program controls and define their analysis criteria (absolute, relative dose or gamma-index), thanks to a «to-do-list» management and a pass/fail status notifications.
EPIbeam drastically reduces the time spent on beam controls compared to phantom-based measurement methods and thus enable systematic pre-treatment verifications. Time saved compared to traditional QA methods results in better treatment unit availability and brings an immediate return on investment. It is also key for the IMRT, VMAT and new expanding radiotherapy techniques using FFF (Flattening Filter Free) beam fluence.
EPIbeam: the 1st module integrated in ThinkQA software suite
ThinkQA software suite is a global, modular web platform for radiotherapy quality assurance and error detection, including secondary dose calculation, pre-treatment QA and in vivo dosimetry. It is designed to be compatible with every heterogeneous technical platforms to provide a complete, unique and independent patient database for QA purpose.
The integration of EPIbeam in ThinkQA allows the physicists to benefit from its user-friendly web interface at anytime and anywhere with a drill-down QA outcome display.
"The release of EPIbeam/ThinkQA with CE mark is the latest innovation coming from our R&D lab. It brings a very useful solution for routine QA. I hope more and more RT centers could take advantage of its real robust features like automatic calculation engine, smart workflow to integrate into clinical routine and customizable verification protocols." concludes François HUSSON, PhD, Scientific Director of DOSIsoft SA.
About DOSIsoft
Founded in 2002, DOSIsoft is today a global software editor specialized in Radiotherapy and Medical Imaging. It provides a large product range: Treatment Planning System – Registration/Segmentation (IMAgo), Virtual Simulation (SIMAgo) and Dose Planning (ISOgray®); Patient Specific Quality Assurance (ThinkQA) – EPID-based Pre-treatment verification (EPIbeam) and in vivo dosimetry (EPIgray®) as well as Molecular Imaging – Diagnosis, Quantification and Therapy Response (PLANET®software suite Onco-Dose-Neuro).
More than 160 centers in over 18 countries use DOSIsoft software solutions to treat patients suffering from cancer.
Spin-off between Gustave Roussy and Institut Curie, DOSIsoft innovates software solutions in partnership with the major cancer institutes and research centers specialized in computer science and image analysis. Its quality system is certified to ISO 9001 and ISO 13485 standards.