October 5, 2023
Category:

What's New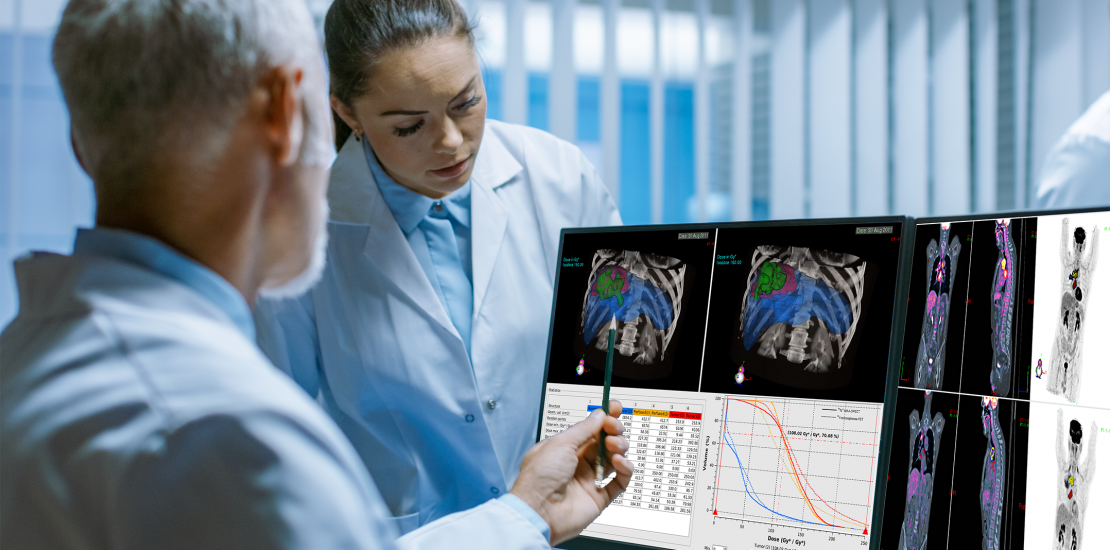 EFOMP NEWSLETTER AUTUMN ISSUE 10/2023 |  COMPANY MEMBER ΑRTICLE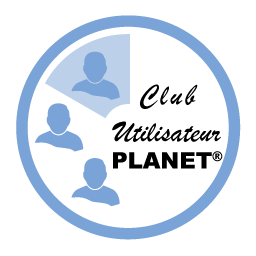 On the 14th of June 2023, DOSIsoft has gathered its PLANET® French-speaking customers for the first time after the covid period in Paris La Bourdonnais Hotel to listen to their product feedbacks, share the qualified scientific studies and presentations, following more than 10 -year clinical routine experience in European hospital centres.
This one-day seminar covered the key topics on 90Yttrium-SIRT dosimetry, 177Lutetium – MRT as well as Oncology medical imaging management. The French-speaking users were excited to get together and share their best clinical practices to show how they benefit the most from PLANET® – a patient-specific theranostics solution that is greatly appreciated, thanks to:
its end-to-end platform for patient diagnostics, treatment planning and disease follow-up

its versatile 3D personalized Molecular Radiotherapy Dosimetry, in particular pre/post-implementation dosimetry, automatic structure propagation, calculation of residence time & dose comparison and validation control dose maps.

its vendor-neutral capability and adaptability to clinical workflow to ensure a seamless integration.
Clinical value
One of the studies showed that the post 177Lutetium dosimetric analysis via PLANET® tool could predict treatment response and overall patient survival. With latest improvements provided (e.g. 2D/3D hybrid workflow, MRI improved support, clinical reporting, …), PLANET® represents a real added value in routine voxel-based internal dosimetry workflow to optimize therapy for tumour control & safety, monitor patient treatment & improve traceability.
Product evolution
A new PLANET® release is expected soon by the current users to bring forth a multitude of technological advances in multi-Radionuclide-based Cancer Therapies. In addition to 90Ytrrium and 177Lutetium, the new platform will be open to support new isotopes, like 131Iodine and 166Holmium, and will integrate multiple-time and single time-point workflows. A global improved software performance & robustness will enhance treatment effectiveness and outcomes.
AI-based perspective
An introduction to the radiomics topic has raised a huge interest among the attendees. A data-driven medical images analysis shows promise and may provide in the future local characterization at the voxel level, decision maps and interpretability, and eventually help predict treatment response. 
"We are starting to accumulate enough experience to be exchanged. With 100% positive feedback, it was a nice opportunity to meet PLANET® customers, attend clinical relevance presentation and have in-person conversations. Creating such a PLANET® community helps to share new SIRT & MRT trends in the field of nuclear medicine (regulations compliance, reimbursement schemes, physician and physicist responsibility), build an information channel, and leverage clinical insights to drive our product roadmap." concluded Marc Uszynski CEO of DOSIsoft, "We will do that on a more regular basis, as it's very inspiring to know what everyone is doing in their institute and how they handle different problems and take up challenges."
DOSIsoft will be present at upcoming shows: EANM booth #213, DGMP booth #15 and MRT Symposium, visit us and attend a live product demo of PLANET – a patient-specific, multi-radionuclide theranostics platform dedicated to Molecular Imaging and 3D Molecular Radiotherapy Dosimetry (MRT).
About DOSIsoft – Founded in 2002, DOSIsoft designs, develops & delivers patient-specific imaging & dosimetry software solutions in Radiation Oncology & Nuclear Medicine to improve cancer patient safety & treatment quality. 20 years of innovation and R&D investments have led to world leading software used in over 300 hospital centres in 60 countries. Spin-off between Gustave Roussy and Institut Curie, DOSIsoft constantly innovates in partnership with the major cancer institutes and research centres in the world. It is now recognized as a key player in the dosimetry market. www.dosisoft.com