September 8, 2020
Category:

What's New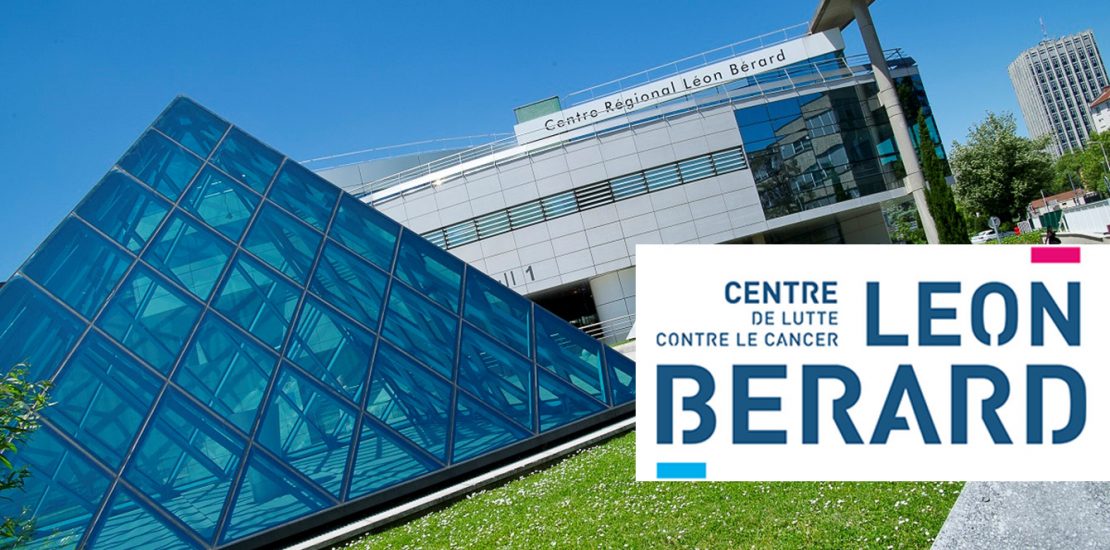 Aug 11, 2020 – Elekta's Online Magazine – French clinic frees up linacs to treat more patients
Since it began using EPIbeam pretreatment quality assurance (QA) in March 2019, the Léon Bérard Center in Lyon, France, has achieved a 65% reduction in machine time dedicated to QA, allowing more patients to receive valuable SBRT treatments every week.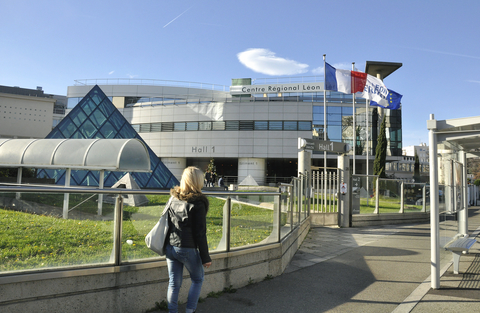 Unlike their previous pretreatment QA method, EPIbeam doesn't require the use of a phantom. Instead, it uses the Electronic Portal Imaging Device (EPID) panel to calculate the delivered dose. As a result, EPIbeam doesn't need dedicated linac slots, additional planning time, or physicist expertise to set up and perform the QA. This ensures better use of resources and gives the department much greater scheduling flexibility.
The Léon Bérard Center performs pretreatment QA for all dynamic deliveries, following national and international guidelines1-3, verifying around 35 VMAT or DCAT plans each week. Using their previous phantom-based verification method, this required three dedicated 45-minute pretreatment QA sessions on each of its two Versa HD™ linacs each week. A significant amount of physicist time was also required, because a separate QA plan had to be created in Monaco® and the actual pretreatment QA process had to be performed by a member of the physics team due to the complex phantom setup.
Enhancing departmental efficiency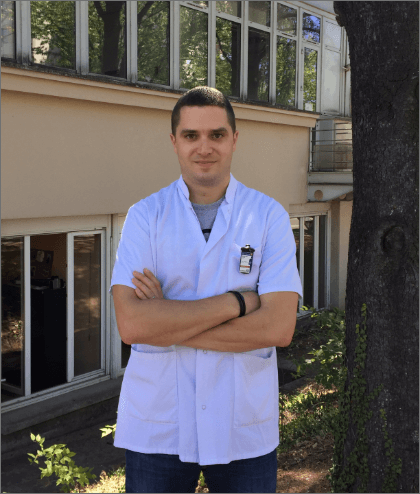 EPIbeam uses the EPID panel to calculate the delivered dose and automatically compares this to the planned dose to ensure correct dose delivery prior to the patient's first fraction. The workflow is extremely fast.
"EPIbeam was quick and easy to implement, requiring only two hours to collect data for beam modeling," says Philippe Boissard, PhD, medical physicist. "It's also very easy to use. All we need to do is acquire EPID images. There is no phantom set up or additional planning. The instructions are clear and EPIbeam results are accessible by web browser from every computer in the clinic. It's very user-friendly.
"Also, the pixel size on the EPID panel is less than 0.3 mm at isocenter and so the resolution is very good compared to the phantom-based method, which enhances our confidence in the results," Dr. Boissard adds.   
Since EPIbeam doesn't require dedicated linac slots but can be run at convenient times during the day by the radiation therapists, it ensures much greater flexibility and better use of resources. Four of the weekly dedicated pretreatment QA sessions at the Léon Bérard Center have been replaced by EPIbeam QA so far, freeing up its Versa HD linacs to treat more patients.
"EPIbeam saves three hours of machine time per week, which allows more patients to be treated."
Unlike phantom-based QA, EPIbeam uses the same plan as the one prepared for the patient, not a recalculated QA plan for a phantom that does not represent the patient shape. No additional planning or calculation time is required, which reduces the burden on dosimetrists.
"EPIbeam utilizes existing equipment and the existing plan," Dr. Boissard says. "Patient plans are simply loaded and run throughout the day by the radiation therapists. All the calculations are automated. By releasing four 45-minute QA sessions, EPIbeam saves three hours of machine time per week, which allows more patients to be treated."
Better use of time

"For us, one of the main advantages of EPIbeam is the ability to delegate pretreatment QA to the radiation therapists," he adds. "This allows better scheduling of QA on the linac during the day. Each five-minute gap in linac scheduling can be filled by the radiation therapist delivering a QA plan. With the planning time saved, our dosimetrists can be trained in new techniques, and the time saved by physicists allows them to focus on research, development, new technique implementation and other important tasks without interruption. We will soon install two more EPIbeam solutions on an additional two Elekta linacs to treat more patients and to save even more time for the physics team."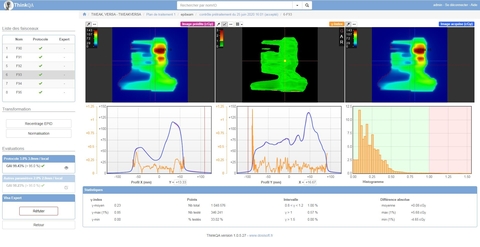 "One of the main advantages of EPIbeam is the ability to delegate pretreatment QA to the radiation therapists."
One year since its installation, EPIbeam has replaced around 80 percent of pre-treatment QA at the Léon Bérard Center due to the significant time benefits that are achieved on the two Versa HD linacs equipped with EPIbeam. The plan is to install EPIbeam on all five linacs as soon as possible to reap these efficiency benefits across the whole department.
Click here to learn more about Elekta's QA solutions.
Jean M. Moran, Melanie Dempsey, Avraham Eisbruch, Benedick A. Fraass, James M. Galvin, Geoffrey S. Ibbott, Lawrence B. Marks. Safety considerations for IMRT. Practical Radiation Oncology, 2011; 1 (3): 190 DOI: 10.1016/j.prro.2011.04.008

Miften M, Olch A, Mihailidis D, et al. Tolerance limits and methodologies for IMRT measurement‐based verification QA: recommendations of AAPM Task Group No. 218. Med Phys. 2018;45(4):e53–e83.

van Elmpt W, McDermott L, Nijsten S, Wendling M, Lambin P, Mijnheer B. A literature review of electronic portal imaging for radiotherapy dosimetry. Radiother Oncol. 2008;88(3):289–309.