March 19, 2018
Category:

What's New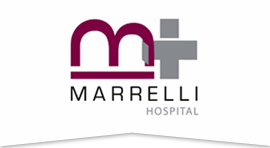 DOSIsoft and its distributor ELSE are pleased to welcome MARRELLI Hospital among new customers, who has chosen EPIbeam, an automated, efficient, independent and cost-effective Pretreatment Quality Assurance (QA) solution based on Eletronic Portal Imaging Device (EPID).
The solution is integrated perfectly in the center's  Elekta technical platform and allows the clinical team to perform systematically beam verification before cancer patient's treatment to be sure that delivered dose matches the planned dose calculated by TPS.
DOSIsoft thanks MARRELLI Hospital for its trust and hopes that hospital center can take full advantage of EPIbeam for its robustness, web display of QA outcome and 'to do list" management.