November 14, 2017
Category:

What's New
DOSIsoft is pleased to announce its renewed certification to the latest revision of ISO 13485:2016 standard for Medical Devices – Quality Management Systems.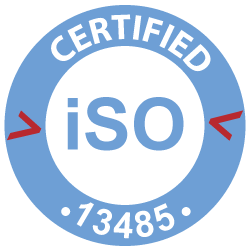 The conformity to ISO 13485:2016 demonstrates DOSIsoft's ability to provide software solutions and related services that consistently meet customer and applicable regulatory requirements.
The renewed certificate covers DOSIsoft's activities of design, development, production, installation and service of medical purpose software used in imaging, simulation, dosimetry, scientific computation and treatment planning for medical diagnosis, radiation therapy and nuclear medicine.