The Netherlands Cancer Institute Selects PLANET® Dose as their Dosimetry Solution for Radionuclide-based Therapies
April 28, 2017
Category:

Press release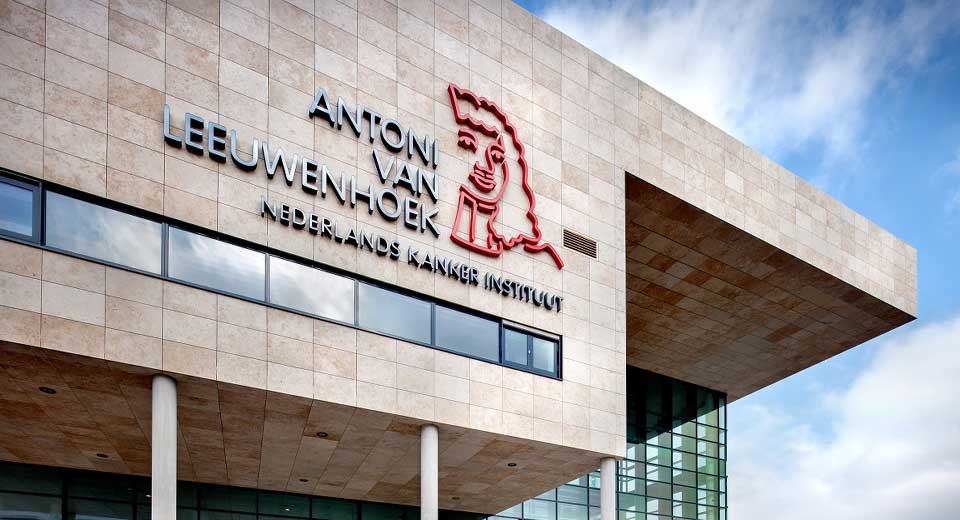 Cachan | Friday, April 28th, 2017
DOSIsoft SA, leading software editor specialized in planning, imaging and dosimetry solutions for Radiotherapy and Molecular Imaging, announces that the Netherlands Cancer Institute (Antoni van Leeuwenhoek) has selected DOSIsoft PLANET® Dose as their dosimetry solution for advanced radionuclide-based therapies.
Personalized 3D dosimetry for Targeted Radionuclide Therapies
Targeted Radionuclide Therapies (TRT) are getting a lot of traction for fighting specific cancer cases. Selective Internal Radiation Therapies (SIRT) with 90Y-microspheres is currently entering the clinical programs. New radionuclide therapies, in particular for neuroendocrine tumors using 177Lu-peptide, are showing promising results. Advanced and personalized 3D dosimetry, used in planning and post-treatment stages as well as for therapy response assessment, is key to evaluate and optimize treatment efficiency. Dosimetry has to be performed for each individual patient and at a fine grain level (tumor sites, volumes at risk, organ sub-region, …) allowing advanced quantification of dose distribution. It is also becoming a mandatory and regulatory requirement in Europe and many countries around the world.
PLANET® Dose: software platform for personalized 3D dosimetry of radionuclide therapies
PLANET® Dose is a complete, versatile, high performance and vendor-neutral solution to assist in the planning and dosimetry of SIRT treatments with 90Y-microspheres and more generally of Targeted Radionuclide Therapies (TRT). Benefiting from all the advanced functionalities of PLANET® Onco dedicated to molecular imaging, PLANET® Dose also provides complete workflow for cancer diagnosis and staging, lesion contouring, advanced quantification as well as therapy response assessment. PLANET® Dose is CE marked since March 2016.
"We have selected PLANET® Dose platform as the most comprehensive solution on the market, matching with our short-term needs and future requirements to support new radionuclide-based therapies. PLANET® Dose is a versatile platform, giving us many options and tools to go from current pre-clinical wide studies to future customized clinical workflows" comments Linda van der Veen, PhD, Technical Physician / Physicist, Dept. of Nuclear Medicine at the Netherlands Cancer Institute.
"We are delighted that the Netherlands Cancer Institute, the most renowned cancer institute in the Netherlands, has selected our solution after an open and thorough Request For Proposal process. This confirms the leading features and competitive positioning of our solution on the market, and comforts us in our strategy. We will collaborate with the Netherlands Cancer Institute to further enhance the solution to cope with new requirements and clinical workflow implementations", said Marc Uszynski, CEO of DOSIsoft SA.
About the Netherlands Cancer Institute
The Institute was established on October 10, 1913. Nowadays, the Netherlands Cancer Institute accommodates approximately 650 scientists and scientific support personnel. The associated Antoni van Leeuwenhoek hospital has 185 medical specialists, 180 beds, an out-patients clinic with around 106,000 visits, 12 operating theaters and 11 irradiation units for radiotherapy. It is the only dedicated cancer center in The Netherlands and maintains an important role as a national and international center of scientific and clinical expertise, development and training.
About DOSIsoft
Founded in 2002, DOSIsoft is today a global software editor specialized in Radiotherapy and Medical Imaging. More than 160 centers in over 18 countries use DOSIsoft software solutions to treat patients suffering from cancer. Spin-off between Gustave Roussy and Institut Curie, DOSIsoft innovates software solutions in partnership with the major cancer institutes and research centers specialized in computer science and image analysis.