DOSIsoft Creates a US Branch in Florida
September 22, 2016
Category:

Press release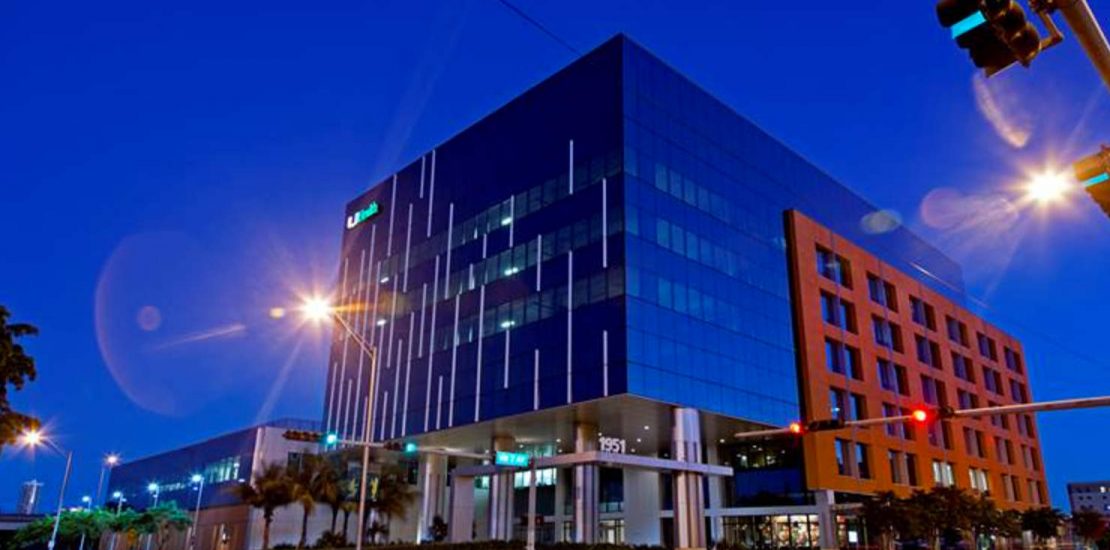 Cachan | Thursday, September 22nd, 2016
DOSIsoft SA, the leading software editor specialized in Radiotherapy and Medical Imaging, is pleased to announce the creation of DOSIsoft Incorporated in Miami (Florida USA), since July 19th, 2016. This new subsidiary materializes DOSIsoft's strategy and commitment to serve the US market as a global radiotherapy company and strengthens DOSIsoft's international position.
DOSIsoft Americas: new subsidiary of DOSIsoft SA
DOSIsoft Americas is located within the University of Miami's Health District, the second largest Health District in the USA and is managed by Mr. Jean-Elie KAFROUNI, Head of US Operations. It will specifically serve the US market as well as support the whole North, Central and South America requirements.
DOSIsoft Americas is planning to sell the two major product lines of DOSIsoft: Patient Specific Quality Assurance (ThinkQA) and Molecular Imaging (PLANET Software Suite) to better meet today's and short-term market needs.
Since its creation, DOSIsoft Americas has already been working actively with various Radiotherapy centers to establish scientific and business partnerships.
"Strategically, US has evolved into a very important market for DOSIsoft. We are passionate about dosimetry solutions for both external and internal radiotherapy. We are keen to share our 15-year expertise with the RT community in America and make our solutions more suitable for the physicians and users" comments Mr. Jean-Elie KAFROUNI.
DOSIsoft Americas participates in the next ASTRO Annual Meeting
On the occasion of the 58th American SocieTy for Radiation Oncology (ASTRO) Annual Meeting, DOSIsoft Americas will be present on booth #7087 from 25th to 28thSeptember 2016. Visit us to get the latest news on our product progress, attend a demo and exchange with the specialists in dosimetry solutions for Quality Assurance and Targeted Radionuclide Therapy.
About DOSIsoft
Founded in 2002, DOSIsoft is today a global software editor specialized in Radiotherapy and Medical Imaging. It provides a large product range: Treatment Planning System – Registration/Segmentation (IMAgo), Virtual Simulation (SIMAgo) and Dose Planning (ISOgray®); Patient Specific Quality Assurance (ThinkQA) – EPID-based Pre-treatment verification (EPIbeam) and in vivo dosimetry (EPIgray®) as well as Molecular Imaging – Diagnosis, Quantification and Therapy Response (PLANET®software suite Onco-Dose-Neuro).
More than 160 centers in over 18 countries use DOSIsoft software solutions to treat patients suffering from cancer.
Spin-off between Gustave Roussy and Institut Curie, DOSIsoft innovates software solutions in partnership with the major cancer institutes and research centers specialized in computer science and image analysis. Its quality system is certified to ISO 9001 and ISO 13485 standards.