Adaptable proton Treatment Planning System
In collaboration with the Proton therapy Center of the Curie Institute (Orsay-France), DOSIsoft has developed its expertise in proton therapy treatment planning. It's an accurate, fast and powerful treatment for patients.
Benefiting from the whole range of tools developed for image processing, structure and beam management, the proton TPS is fully adapted to the specific needs of proton therapy centers, using fixed beam lines and gantries either in static or dynamic mode. The dose computation engine offers a level of accuracy consistent with the requirements of this highly selective radiotherapy technique.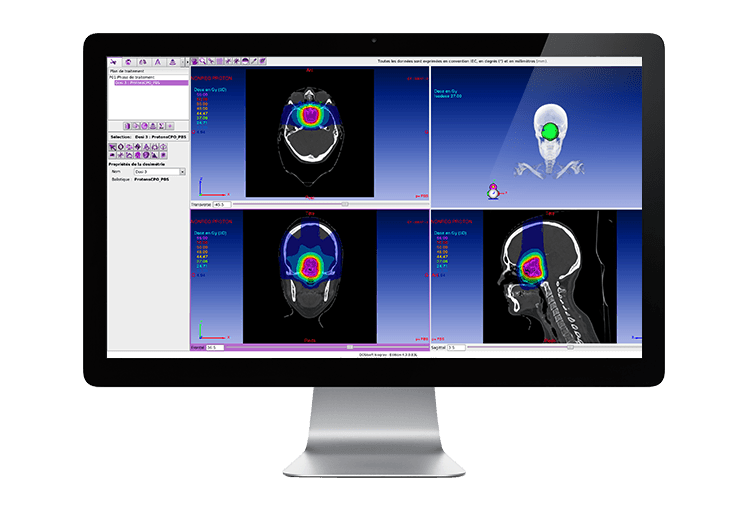 Planning for Proton with DOSIsoft

High geometric dosimetric accuracy, consistent with the precise targeting requirements of proton therapy

Choose between Ray Tracing or the Pencil Beam model, based on the the complexity of the clinical cases

User-friendly tools allowing depth modulation and beam shaping

Specific tools for design and verification of mechanical compensators

Supports double scattering system and uniform modulation

Advanced solutions for beam set-up and patient positioning verification

The Exacor module is dedicated to pre-treatment dosimetric verification for Pencil Beam scanning